About us
Our values
We founded Glasshouse to bring technical expertise to companies that don't have it in-house. As a result, we see ourselves more as partners than service providers. The Internet is a fantastic tool, which offers unlimited possibilities. Our role is to help you make the most of it. For this, transparency, clarity and pedagogy are required. No verbose jargon or obscure monologues at Glasshouse: you and your project are at the heart of our concerns.
The partners
It was in 2002 that we decided, Paul, Robin and Xavier, to join forces to give life to Glasshouse. First in the form of a collective of independents, then as a SARL from 2009.
Paul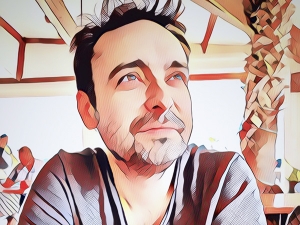 I am passionate about software development, I started at 10 years old in QBasic on an old Sega keyboard (yes, yes) and my studies naturally turned to programming. Within Glasshouse, I officiate first as a web developer then as lead dev and technical director. When it comes to technique, you will often have to deal with me!
Robin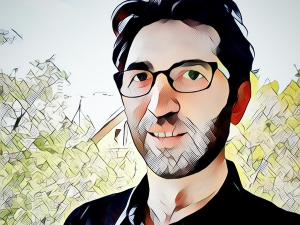 I fell into IT at a very young age, and later studied communication, which allowed me to understand this tool as a great way to pass on information. Capable of empathy and pedagogy, when I'm not working on CSS/Js animations I make sure that we meet your needs with the best technical solutions.
Xavier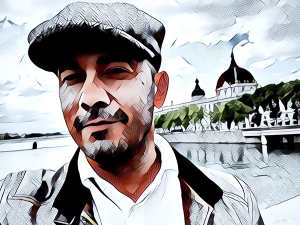 I had the chance to grow up surrounded by computers and it was towards video editing that I first turned with the first Avid stations in 1995. Then the advent of DVDs led me towards video design. interfaces and the first interactive systems. The emergence of the web was therefore a natural evolution for me. I particularly like to share my knowledge of user experience (UX) and search engine optimization (SEO / SMO) with our clients.
A company on a human scale
The choice to keep a human size allows us to follow each project as closely as possible, to be responsive and flexible and to guarantee the quality of each service.
Thanks to our expertise and our network of partners, our services include:
The conception, design and development of websites (showcase sites, events, applications or e-commerce),
The design and production of Motion Design animations and 3D animations,
SEO and SMO
The organization and management of webinars (Zoom, Teams, Webex…)
Video shooting
Photo shooting
The translation of your content
Our clientele is essentially made up of big companies for which we work directly, or sometimes via communication agencies for which we provide digital expertise. We also regularly intervene for various companies and organizations that do not have the skills or the internal resources to carry out the digital projects they undertake.
Finally, our bilingual team (French - English) will fully support you with your international partners.
Glasshouse in numbers
20 years of existence and happiness
+2000 projects made with passion